Message from the Principal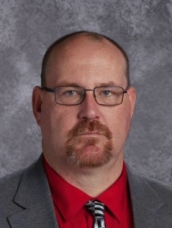 Since 2019 I have been honored to serve as the principal of Jac-Cen-Del Junior-Senior High School. In that time, I have been privileged to work with the most dedicated staff and students of my educational career. In those three years, we have grown through difficult times and turned what some would consider insurmountable odds into incredible learning opportunities. In those moments, we applied all that we strive to teach at Jac-Cen-Del: Innovative approaches to solve unique problems, all while developing every aspect of our students.
Jac-Cen-Del Junior-Senior High School is a special place. Our students graduate as lifelong members of our "Eagle Family". At our school we strive to provide our students with:
Small class sizes to maximize access to highly qualified teaching staff
Multiple dual credit and AP credit opportunities
Innovated Project/Problem Based Learning Opportunities
Community Based Learning Opportunities
Numerous learning pathways, including access to over seventeen programs through our partnership with the Southeastern Career Center
Student created and lead business endeavors and community partnerships
Work-based learning opportunities
Access to on-campus coursework at Ivy Tech Batesville
Flexible learning opportunities for students with certain life-based learning challenges
Robust athletic and extracurricular opportunities
1:1 access to technology (Lenovo Laptops)
At Jac-Cen-Del we have academic opportunities for every student. We strive to provide each student with every learning opportunity every day. I encourage you to reach out to me or any other staff member to learn more about our wonderful school. We welcome you to our family.
Go Eagles!
Fred Unsicker, Principal
Jac-Cen-Del Junior-Senior High School