Our Mission
Our mission with the Jac-Cen-Del Community School Corporation is to instill in our students the desire to achieve at their highest potential which will result in effective lifetime learners in an ever-changing world. Our schools will provide the necessary knowledge base through a home/school/community partnership to allow these achievements to become reality.
Read More
Message from the Superintendent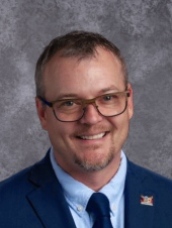 My name is Ryan Middleton and I am honored to be the Jac-Cen-Del Community School Corporation Superintendent. Here at Jac-Cen-Del we are supported by a wonderful community that supports our school buildings and its students. Every day that I have the opportunity to walk the halls of our two buildings, I am reminded why I have chosen this profession. We have incredibly caring and giving teachers that educate our students to become life-long learners and to give back to the communities in whic...
Read More