Our Mission
Our mission with the Jac-Cen-Del Community School Corporation is to instill in our students the desire to achieve at their highest potential which will result in effective lifetime learners in an ever-changing world. Our schools will provide the necessary knowledge base through a home/school/community partnership to allow these achievements to become reality.
Read More
Message from the Principal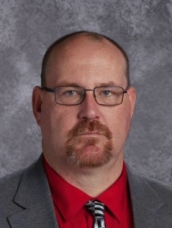 I am privileged to be the Principal of Jac-Cen-Del Junior-Senior High School. From my first day I recognized that Jac-Cen-Del is unlike any other school. Our students continually challenge themselves to be their best each and every day. Our teachers go above and beyond what is expected to provide our students to have every chance to succeed in their studies. Our community shows us tremendous support in our initiatives and projects..
We strive to provide our students with multiple opportunities...
Read More